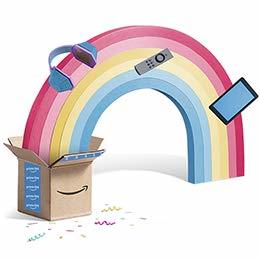 Prime Day is July 16th
Prime Day is a little longer than usual this year at a day and a half instead of the single day of years past. I am posting all the Z-wave and home automation deals worth looking at right here, refresh this page for updates.
Amazon is getting it started with deals on its own merchandise of course, this echo show is now $100 off through Prime Day....if you have been eyeing one of these there is no need to wait! The price will update to $129 once you click over to Amazon and they verify you are a prime member. If you're not a prime member, sign up here for free, it's the best deal on the internet. Seriously.
Prime Day is here! a great deal can be found starting at 3pm EST on a Ring doorbell! The prime day price is actually $174, which is $75 off this awesome doorbell!
The Blink camera is on sale as well, only $75 for a single camera setup. I just bought one and will post a review when I get it set up. They are usually $129.99 so that's 42% off!
Read my security camera post here, I will add the blink to that list once I get mine.